California Wildflower Honey
Honey is pure nutrition for the skin. It's a natural humectant that absorbs moisture from the air to hydrate skin. It's anti-aging properties are achieved because of its naturally occurring antioxidants, antimicrobial and antibacterial properties. Rich in minerals and Vitamins C, D, E & B-complex, it contains a unique combination of beeswax, propolis, probiotics and powerful enzymes which assist in the breakdown of dead skin so that it can be sloughed away.
Aloe Vera soothes stressed and irritated skin while it nourishes, moisturizes, and protects. It guards skin cells from free radical damage to reduces the appear­ance of fine lines and wrinkles.
Castor Seed Oil is a natural humectant that moisturizes, soothes and smoothes skin without causing excess oil build up. It stimulates elastin and collagen production.
The anti-aging properties of cocoa butter derive from its powerful anti-oxidants and occlusive and emollient ability to seal moisture in and create a protective barrier for skin. Its high levels of Vitamin E aids in skin repair and is vital in protecting skin cells from ultra violet light, pollution, and other elements that produce cell
damaging free radicals.
Soothing to skin, Green Tea is antioxidant rich and helps to protect skin from environmental damage caused by the sun. It clarifies and revitalizes skin's natural glow by reducing the appearance of pores. Green tea originated in China more than 4,000 years ago and has long been associated with beautiful skin as well as being used in Japan, Thailand, Vietnam and Korea to heal wounds.
Lavender oil has been used for centuries to calm the senses as well as the skin. This aromatic oil naturally detoxifies and purifies skin leaving it soothed and deeply cleansed. Used throughout history, the powerful healing properties of lavender oil were rediscovered in 1937 by a French chemist, Rene-Maurice Gattefosse, who used the lavender oil to heal a terrible burn.
Olive Oil is one of the most sought after natural oils for skin care because of its gentle and non-irritating ability to deeply penetrate and moisturize even the most sensitive skin without clogging. It forms a protective barrier, trapping moisture in. It contains vitamin A & E, as well as the potent compound hydroxytyrosol, a very rare but powerful antioxidant that assists in preventing free radical damage.
A natural exfoliant containing magnesium, phosphorus, iron and folate as well as Vitamin A and phytonutrients, pumpkin fruit enzyme is powerful yet gentle enough for sensitive skin. It naturally increases oxygenation, circulation and clears clogged pores to renew and brighten your skin.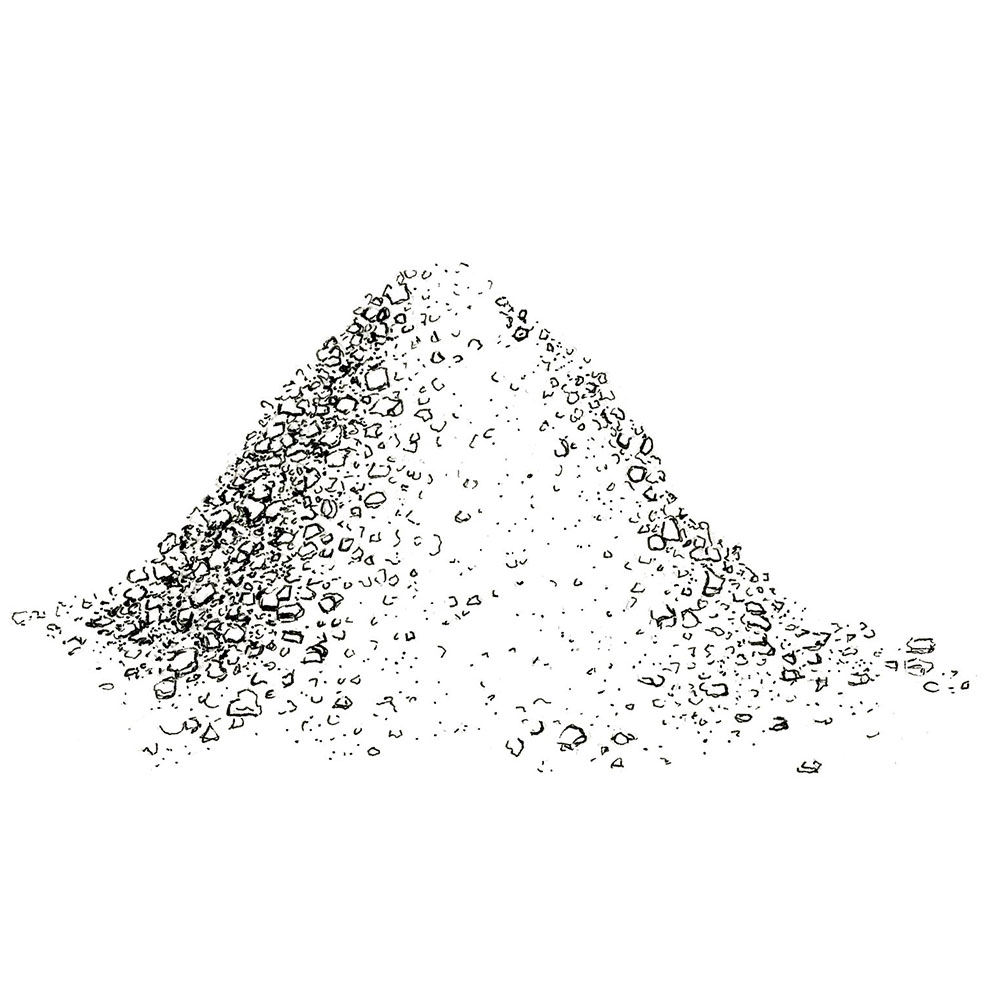 A natural exfoliant, salt deeply penetrates skin to leaches out impurities. Abundant in nature, this essential mineral excels at
cleansing the skin and absorbing oil as it sloughs away dead cells naturally. The idea of soaking in a salt bath to restore skin and relax the body dates back over 4,000 years, first used in China 2700 BC.
Sulfur is one of the key ingredients derived from nature to combat problem skin. This essential mineral reduces oil on skin's surface and halts pore blockage in its tracks. It detoxifies and exfoliates with natural antiseptic properties. Traditional Chinese Medicine used Sulfur for healing as early as the Second Century. Sulfur is the third most abundant mineral in your body.
A natural soothing moisturizer produced by bees, Beeswax smoothes and softens skin. It's an exceptional emollient used throughout time. Beeswax locks in hydration, fosters cell growth and protects skin from damaging environmental factors. It creates a long-lasting protective coating against the elements as well as being rich in Vitamin A, which is necessary for normal cell development.
Calendula revives skin on a cellular level due to its high concentration of natural antioxidants. It is known for its ability to soothe stressed and damaged skin.
Uplifting aromatic essential citrus oils revitalize the senses and possess powerful antioxidants, Vitamin C and bioflavonoids. Citrus Essential Oils are known for their ability to detoxify impurities from the skin, leaving it feeling clean, smooth and fresh.
Coconut Oil is a natural emollient. It contains chain fatty acids that assist in keeping skin smooth to the touch by helping to retain moisture. Its benefits can be attributed to the presence of lauric acid, capric acid and caprylic acid, known to have antimicrobial, antioxidant,antifungal, and antibacterial properties.
Derived from the Jojoba plant, it's oil is an effective and gentle liquid wax that mimics our skin exactly. It's known for its superb emollient properties, hydrating deeply to create a powerful barrier against moisture loss, allergens and irritants like dust and pollution. It softens, restores skin and is gentle enough to use for all skin types, including oily skin.
Known for its extraordinary ability to soothe and pamper skin, oatmeal softens as it naturally cleanses, moisturizes and protects the skin barrier. It's the perfect remedy for when skin is sensitive or irritated. As early as 2000 BC the Egyptians used oatmeal as a beauty treatment an to cure skin problems.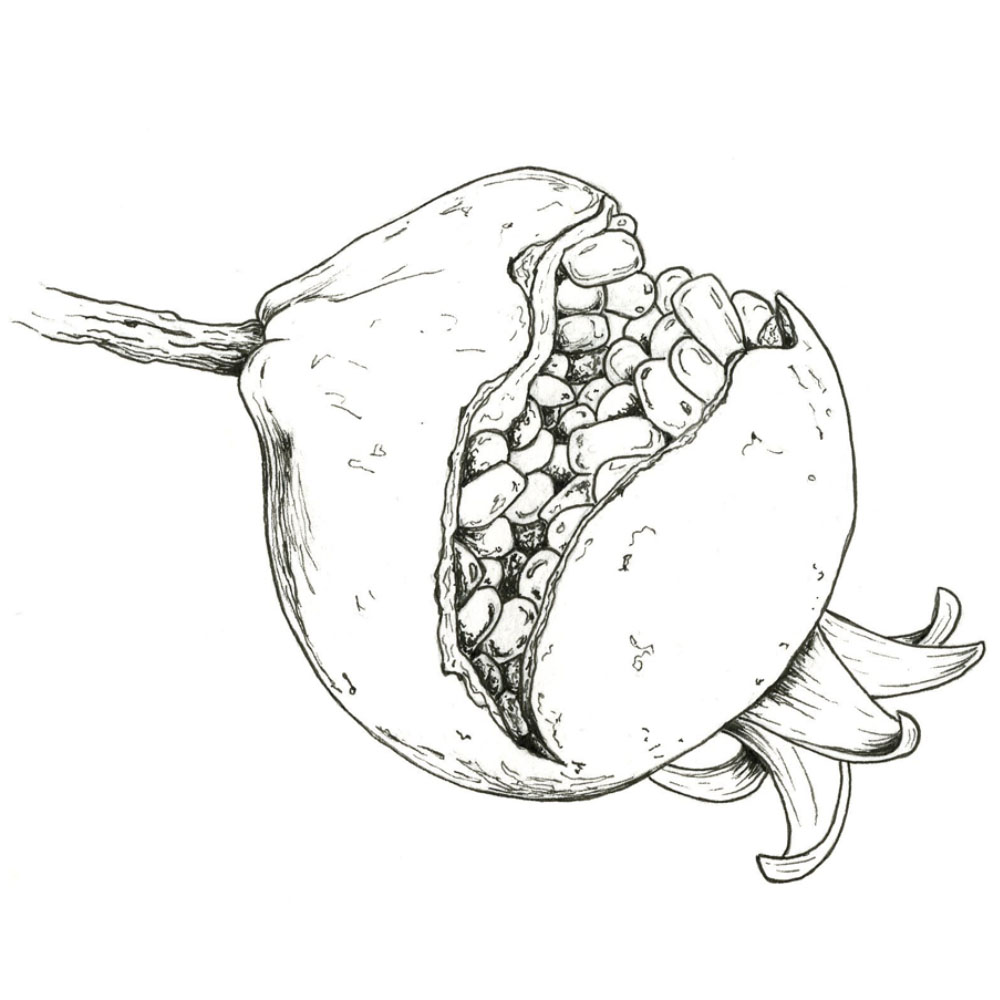 Pomegranate is considered to be an "elixir of youth" as it contains punicic acid, an omega 5 conjugated fatty acid, which reduces the visibility of wrinkles. Rich in phytoestrogen, Vitamin C, potassium, polyphenols and antioxidants. It's enormously helpful in preventing environment damage & stimulates skin deeply to promote elasticity.
Safflower Oil contains a very percentage of linoleic acid. This essential fatty acid is packed with vitamins. A botanical alternative to mineral oil, this potent hydrator acts as a protective barrier to improved skin's elasticity and reduce the appearance of wrinkles.
The fatty acids in shea butter offer unique natural restorative properties that makes it far superior to other natural butters. It's rich in Vitamins A, E, F and helps keep skin hydrated and evens out skin tone. Shea butter provides healthy skin collagen, which minimizes the appearance of premature wrinkles, lines and slackened skin. It soothes on contact and protects skin from environmental elements.
Sunflower Oil is an excellent beta-carotene rich alternative to retinol. As a matter of fact, retinol is often derived from Sunflower Oil. Its anti-aging properties, combined with being a rich source of Vitamin E, Omega 9 and 6, and plant sterols, makes Sunflower Oil a powerhouse for supporting skin's health.
Sunflowers originated in the Americas around 1,000 B.C. and have been cultivated as a valuable food source for centuries.
Improves synthesis of colla­gen and reduces inflammation. It seals moisture in as well as provides a powerful barrier against UVA and UVB light rays.